One Latina defies critics and creates Lazy Girl Tamales - Latina List: News from the Latinx perspective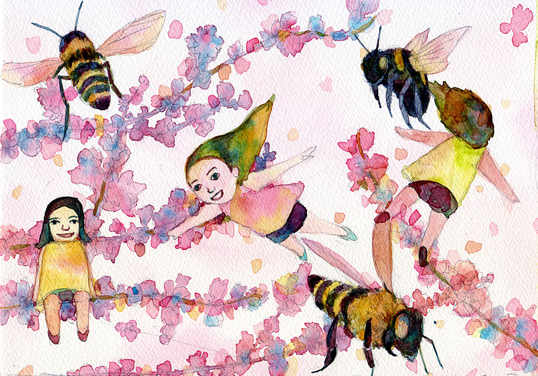 By Darlene Tenes
CasaQ
Okay, let's talk about those Lazy Girl tamales. Many of you saw the article in the Mercury News that had a picture of my mom, sister and I making tamales entitled The 'Lazy Girl's Tamales' mess with Latino tradition, which is not all that traditional, Anyway . Yes, I thought it was a bit of a long title as well, with possible grammatical errors and perhaps confusing. Nonetheless it talks about my Lazy Girl tamales which has caused some controversy. I'll get back to that later.
Celeste Oda (l) joins her mother, Lily Tenes (center) and sister, Darlene Tenes in making tamales at their San Jose, Calif. Home as part of a Christmas family tradition on Thursday, Dec. 22, 2011. Darlene creates a tamale she calls the "Lazy Girl's Tamale" because it only takes her a couple hours to cook. (Gary Reyes / Mercury News)
After hosting 6 tamale workshops and plowing through over 100 different tamale entries for the Best Darn Tamale contest I think I've just about had my fill of tamales. The one thing I forget and then am quickly reminded of each year how touchy people are about these little wrapped wonders. So let me get some things off my chest.
Mama's Tamales
Every year we have a new batch of judges that taste the preliminary tamales and narrow it down to the top 25 to be judged on the show. Every year I tell them to keep an open mind when tasting and say "These are not going to taste like your mama's tamales, because they're not your mama's tamales, they're somebody else's mama's tamales." Something other than Mexican such as Guatemalan, Salvadorian, Puerto Rican, Filipino, Cajun, a mixture of the above or just a really inventive cook. Oh and let's not forget Texans (who think they are their own country) where everything may be big except their dinky tamales. Which leads me to ...
Tamal or Tamale?
Oh dear Lord I do not know why people spend any effort whatsoever arguing about this, but they do. One tamale in Spanish is a tamal , two or more are tamales . In English, one is a tamale, two or more are tamales. If you wish to write in English and use the Spanish words, italicize them. Of course next time you are speaking in Nahuatl you should use the correct word which is tamalli . The safest thing to do is just stick with 'tamales' because really does anyone eat or make just one? The smartest person in the room will just start eating and let the others discuss it into oblivion.
Here's what to ask for a tamale when visiting other countries or regions: > Bolivia - Humita - Caribbean - Conkies - Columbia - Bollo - Cuba - Tamal - Ecuador - Humita in Guatemala - Paches and Chucitos in Mexico - Tamal in Mexico (Michoacan) Corunda
Mexico (Chiapas, Oaxaca, Veracruz) - Zacahuil - Nicaragua - Nacatamal - Peru - Humita - Philippines - Tamal
South & Central America - Tamale
United States (Cherokee) - Bean bread or Broadswords
United States (Mississippi & Lousiana) - Tamale
Venezuela - Hallaca or Bollo Tamale Timetable
Tamales are not really that difficult to make just very time-consuming. This is usually a two day affair. Day 1 - Get all your grocery shopping done, gather up everything you need for the next day and cook the meat. If you are having a crowd over, set up the tables and get your knife / spreaders and bowls out. Day 2 - Make the chili, prepare the masa, spice up the meat and start spreading. Finally, steam and eat. Just remember the mass is just as important as the filling and the filling is just as important as the mass.
Lazy Girl Tamales
Okay here it is, the secret to Lazy Girl tamales. Have a reporter call you up and tell you that you have two hours max to prepare tamales. I said, "Are you kidding me? It takes two days! "His reply," Well you got two hours. "My mother did not think she could be done. So I took the challenge and with a battle cry exclaimed, "I can do it! I will do in two hours what it takes two days to do. Then matter-of-factly proclaimed "but they are going to be lazy girl tamales." This meant, I needed to buy as many prepared items as possible while still keeping it fresh. Following is really more of an itinerary then a recipe.
Go to a Mexican grocery store to buy a rotisserie chicken, cooked carnitas, prepared fresh dough, fresh salsa, green and red salsa from the deli, Cholula Hot sauce, corn husks, fresh veggies, Mexican cheeses (Manchego, Oaxaca & Panela) and chicken stock. Being overly ambitious besides making chicken, pork and cheese tamales I also made some Chocolate Raspberry Tamales so I picked up Granny instant chocolate mix, chocolate chips and raspberry preserves.
Urethritis | University of Maryland Medical Center
Liou, MD, PhD, Chief of Urology, Cambridge Health Alliance, Visiting Assistant Professor of Surgery, Harvard Medical School. Urethritis that does not go away after antibiotic treatment and lasts for at least six weeks is called chronic urethritis.
Order Now Eskazole Store Otc generic Eskazole Order Shop Usa.
Antibiotics Antibiotics The contents of the pills are absolutely the same in our generic version as in the branded analogue. Therefore we keep the strict security and privacy standards to save your personal information and the one of e-commerce.
UAEM Culture House in Tlalpan | Between word and image
The language of the image precedes the thought in words; The metaphoric mind precedes the analytic consciousness. When I studied painting and literature, I discovered that I could create concrete universes.
Heat up a tea kettle full of water. Broil Poblano peppers in oven. (To speed it up even more you can buy the canned roasted peppers.)
Get the pre-made fresh pasta and doctor it up by adding a little hot sauce or sauce, some chicken stock and keep adding lard And whipping it until it floats. Yep, until that little ball of mass floats in a glass of water does not get spread on the husks. I used Cholula chipotle sauce in my masa for the carnitas and green sauce in the masa for the chicken tamales.
Place the drained fresh salsa in a frying pan with a little oil or lard to cook. This is a great quick trick to do since it already has onions, cilantro, tomatoes, jalapeno and garlic to spice up your meat in a hurry. You do not have to do this but I also added diced and roasted red, green & amp; Yellow bell peppers which I had pre-cooked. Split the sauce mix into two pans and add the chicken to one and the pork to the other. Add some stock to keep meats moist.
Drain the corn husks. Set up your table with bowls of masa, corn husks, meats, roasted chile strips and cheeses. Spread the masa onto the husks, place filling in the middle section and roll.
Place in stock pot with steaming rack on the bottom and cook on stove for approximately 45 minutes. Ta Dah!
Apparently the reporter, photographer and copy editor just loved the way "Lazy Girl tamales" rolls off the tongue and decided it needed to be in the title of the story. > My sister Celeste summed it up as she was helping to spread the tamales, "This does not seem very lazy to me, it's still a lot of work!"
Like this: